Glass Conveyors and Positioning
The solution of transfer, manipulation and positioning of the glass is usually a part of our projects, especially in connection with the automation of the automotive glass production. We also possess experience of completion of flat glass conveyors (float, patterned glass, etc.), or of individual solutions of the automotive glass manipulation and positioning.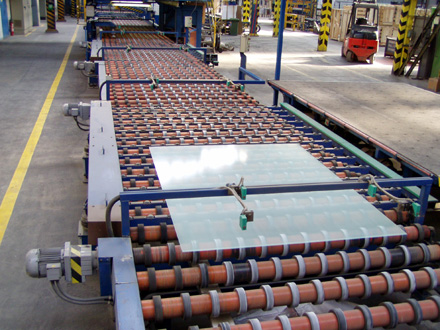 - Flat glass conveyors
- Conveyors, manipulation and positioning of automotive glass
- Cross conveyors
- Inspection conveyors
- Additional solutions of custom-built manipulation, including storage bins, etc.